Go back to news
Nov 6 – TikTok sensation James Jones @notoriouscree presents…
Posted on: Oct 30, 2020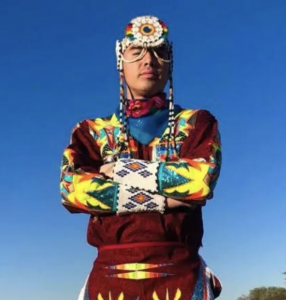 CUE's Faculty of Education and the Indigenous Knowledge & Research Centre (IKRC) are proud to partner up and bring an exciting learning opportunity to our students, faculty, and staff. This event is also supported by an Alberta Education Grant.
Don't miss this virtual workshop!
Date: Friday, November 6, 2020
Time: 12:30 pm – 1:50 pm (MST)
There are limited spaces available for this event. Participants will be sent joining information prior to the event.
Pre-registration is required. Register here.
Cultural Empowerment & Resurgence through Social Media
TikTok viral sensation James Jones (@notoriouscree) will talk about his journey, and share how he connects and supports Indigenous youth empowerment and resurgence through social media. He will also perform a hoop dance.
James is a Cree Pow Wow dancer from Edmonton. He is internationally recognized for his dancing and is ranked among the top 5 hoop dancers in the world!
During the pandemic, he began creating and sharing Indigenous educational content on TikTok, which has generated over 1 million followers on the app.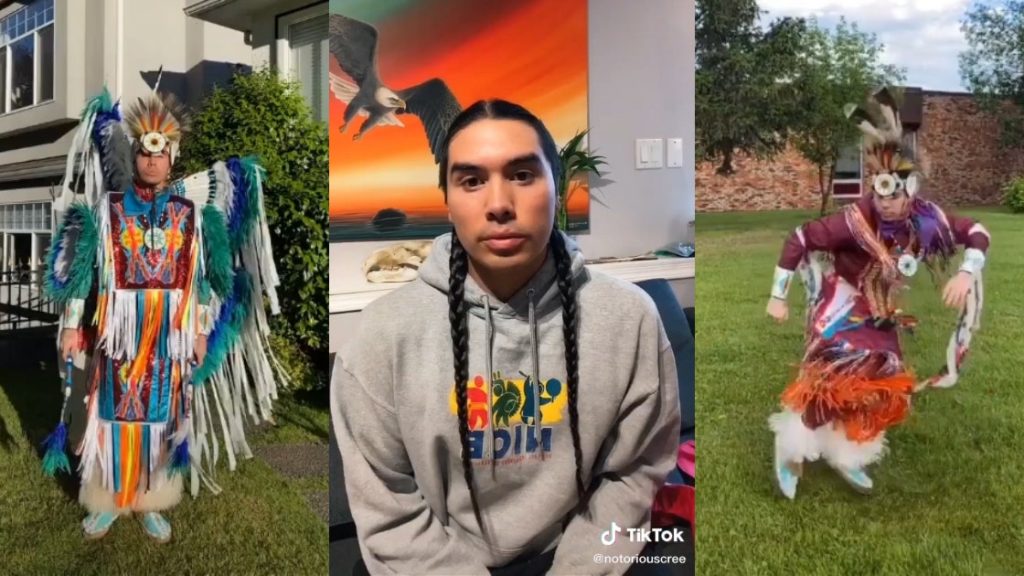 Questions?
Questions or comments about the event can be directed to indigenous@concordia.ab.ca.
Students from the Faculty of Education can direct queries to simmee.chung@concordia.ab.ca.
Links about @NotoriousCree