Go back to news
New MOU signed with university in Punjab, India
Posted on: Jun 14, 2018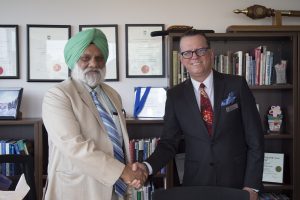 A new Memorandum of Understanding was signed with Maharaja Ranjit Singh Punjab Technical University signifying the beginning of a new partnership for Concordia University of Edmonton with Punjab, India.
The MOU established both universities as partners that can develop student and faculty mobility, program and research cooperation, cultural exchanges and sharing of resources. It is our second partnership in Punjab and we are pleased to strengthen Concordia's outreach to and work with India.
The event took place after Concordia hosted a ministerial delegation from the State of Punjab, India, along with Alberta post-secondary institutions at a roundtable discussion to further enhance ties between Punjab and Alberta.
"This visit was is an important step towards strengthening the relations between Alberta and Punjab, India," said Dr. Manfred Zeuch, Vice President External Affairs and International Relations at Concordia University of Edmonton. "Signing new MOUs and agreements, will help focus and streamline our mutual efforts for the growth of both regions. Concordia University of Edmonton was pleased and honoured to host the Indian Ministerial delegation, Alberta Advanced Education and Alberta Post-Secondaries."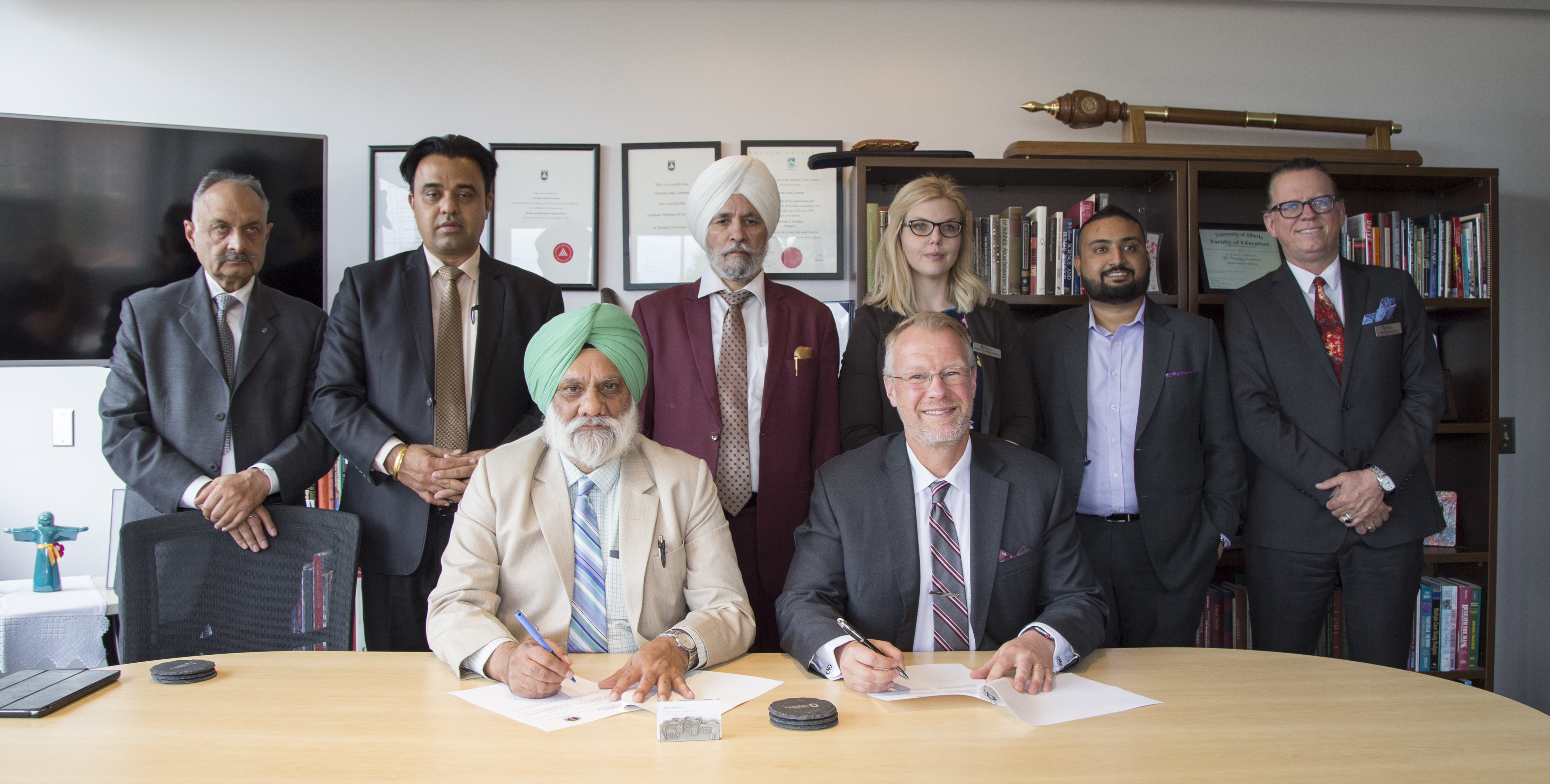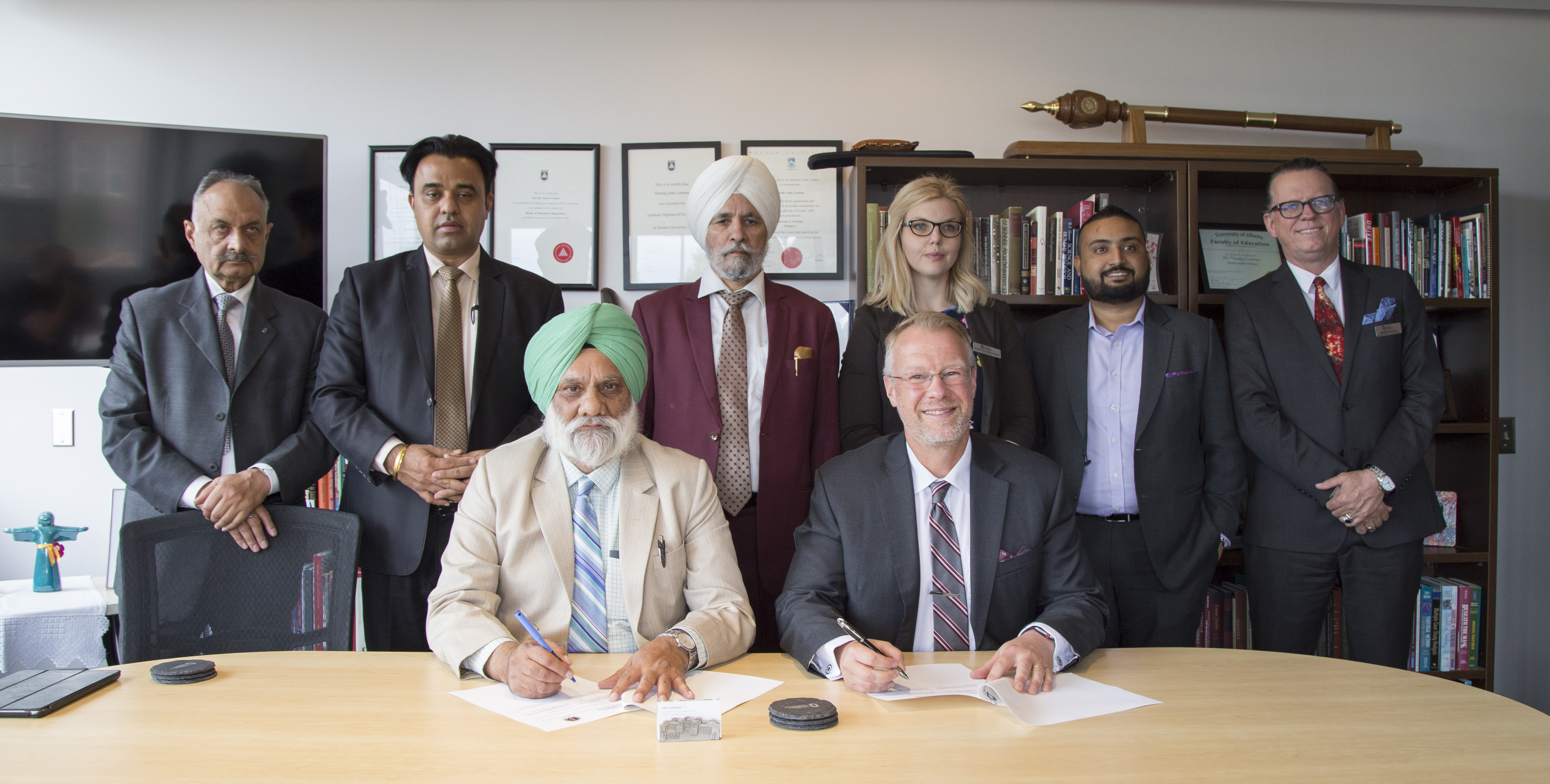 Delegation members included:
Mohan Paul Singh Ishar, Vice Chancellor, MRSPTU
Narinder Paul Singh, Dean, Planning & External Programs, IKGPTU
Sandeep Singh Kaura, Advisor, Skills Dvelopment Mission, Govt of Punjab
Gunraj Gill, Managing Partner, Aurora Advisory Group
CUE members included:
Tim Loreman, President & Vice-Chancellor
Prem Singhmar, CUE Board member
Manfred Zeuch, Vice Present External Affairs & International Relations
Zuzana Ritzer, International Officer
For more information, please contact Dr. Manfred Zeuch.