Go back to news
New Course Announcement: REL 307 Mysticism and Meditation in World Religions
Posted on: Mar 15, 2022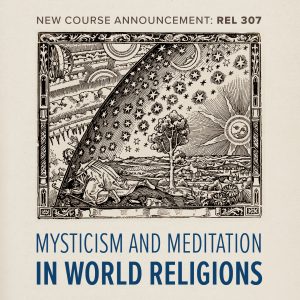 REL 307 Mysticism and Meditation in World Religions
Dr. Steven Muir
Winter 2023, Tuesday-Thursday, 11:10 a.m. to 12:25 p.m.
This course is an examination and comparison of mystical traditions and practices in world religions. Mystics interpret their experiences as direct, personal encounters with God or Ultimate Reality. Mystical traditions are sometimes in tension with organized or institutional forms of religions. Meditation, or meditative prayer, is a common practice.   
Open for registration starting March 15, 2022 using CUE's Online Course Selector.