Go back to news
Music on Campus This Week!
Posted on: Aug 13, 2018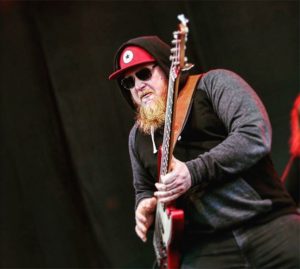 If you hear singing in the air and young footsteps in the hall…
This week we welcome several dozen elementary through high school students and teachers to the campus of Concordia for the 19th year of Singspiration, Concordia's award-winning camp for youth (and teachers and adults). Along with choir rehearsals and interest sessions in improv, basketball, calligraphy/art, and "Drumspiration," the schedule includes noontime recitals by amazing local artists each day in Tegler, to which all are heartily welcome. Bring your lunch and enjoy!
This week in Tegler, 12:15-12:35 pm:
Monday: Nelson Duo (Caleb Nelson & Misha Marie Nelson from Silver Studios), pop/folk
Tuesday: Travis Switzer, Bass (Canadian Country Music Awards Bass Player of the Year winner and 2018 nominee)
Wednesday: Mairi-Irene McCormack, Mezzo-Soprano
Thursday: Lucas Waldin, Flute
Friday: Drumspiration presentation
Closing concerts include Adult Summer Choir concert Friday night at 7:30 in Tegler ($15)–featuring choral icon Mark Sirett conducting a choir of 150 Edmonton-area singers–and Saturday 3 pm in Tegler ($15), in which Junior and Youth Choirs perform the music they've learned this week, under the direction of Adam Robertson (U of A) and Elroy Friesen (University of Manitoba).