Go back to news
Model United Nations Conference Banff 2017 News
Posted on: Jul 12, 2017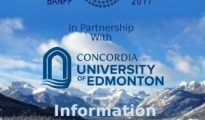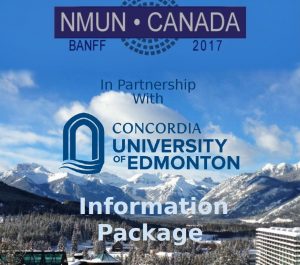 Some news from the upcoming Model United Nations Conference 2017 in Banff, Alberta, Canada, on November 19-25 2017.
We will publish a more detailed program later, but we have the good news that:
One of the 

speakers at the conference

 (greeting at the opening ceremony and a presentation in a special session) will be our guest, Prof. Jairo José Campos da Costa, President of the State University of Alagoas (UNEAL), Brazil. His university does pioneer and leading work in favour of indigenous people in Brazil. He will talk about the Brazilian reality for first nations and will bring along an Indigenous person. The Indigenous guest's visit at our event will be fully funded by the State of Alagoas, for which we are very grateful to Governor José Renan Vasconcelos Calheiros Filho. This project will be part of Alagoas' 200th anniversary celebrations of independence from the state of Pernambuco (1817), celebrated this year.
Two Concordia faculty, Dr. Danielle Lisboa and Dr. Sandra Song, along with Dr. Paula Guerra (Sociology) from partner University of Porto, Portugal, and Dr. Jose Adelson Lopes Peixoto, (Anthropology and lndigenous Studies, UNEAL. Brazil) are working on a research project that will be presented at the Banff event: "For a Greater Enchantment: Memories, lmagery, and Rituals of the Xucuru-Kariri of Palmeira dos lndios, Brazil."
This will be a historic Model UN conference in more than one sense, and Concordia is proud to be sponsoring and hosting it. We are also thankful for the interaction with other Post-Secondary Institutions in Edmonton and especially our partners from the Indigenous peoples for this conference. Obviously Edmonton and Alberta are playing a key role in this historic moment, as is Concordia.
Please see the information package attached:
Concordia University of Edmonton – Building Bridges