Go back to news
March OEC Newsletter-Marching into Spring
Posted on: Mar 4, 2021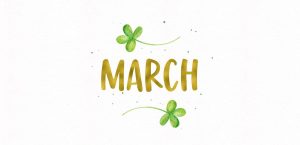 Spring is just around the corner! Check out what's new and happening in the OEC this month! 
Whether you want to enhance your current career or want to launch a new one, see what we have to offer to help you develop in-demand skills for a diverse range of professions. 
Enrich your life with Music and Culture! Join our talented instructors on a path of self-discovery and experience some of the best that life has to offer, including yoga and new courses in Classical and Popular Music.
Also in this month's Newsletter, you can find out more about our language proficiency Testing Centre, upcoming Research talks from the Centre for Chinese Studies, and CUE Info Night. 
Learn more about Speak Science Simply, the program that was created to combat the misinformation that we come across online every day. It aims to provide the tools to break through the chatter, and raise awareness of the value of science and to take control of scientific narratives.
To view, please do so here and to subscribe, visit here .
 For more information about the Office of Extension and Culture at CUE visit: https://concordia.ab.ca/external-affairs/office-of-extension-and-culture/ or contact us at: extension@concordia.ab.ca