Go back to news
MA Candidate Erik Osness on Dietrich Bonhoeffer: Public Lecture
Posted on: Apr 4, 2017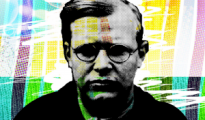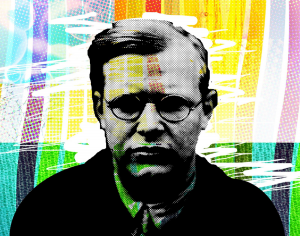 All are welcome to attend a public lecture by MA Candidate Erik Osness entitled "Dietrich Bonhoeffer's Understanding of the Real Presence of Christ in the Church".
Join us on Friday, April 7, 2017 from 3:00 pm to 4:00 pm in HA 310 as Department of Religious Studies MA Candidate Erik Osness delivers a public presentation on his thesis as a part of his MA dissertation defense. The Concordia community, as well as the general public are invited to attend.
Dietrich Bonhoeffer was a German Lutheran pastor, theologian, and founding member of the Confessing Church. He is well known for his theological writings; his book "The Cost of Discipleship" is considered a modern classic. Bonhoeffer was known for his staunch resistance to Nazism. He was imprisoned in the Flossenbürg Nazi German concentration camp and executed on April 9, 1945, only two weeks before the camp was liberated.