Go back to news
Lunch & Learn from Leading Change: Domestic Violence and Your Workplace
Posted on: Jul 4, 2017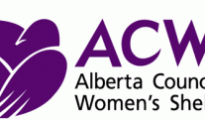 Please join us on July 20 at 12:00 – 1:00 in HA015 for a presentation from ACWS'. Everyone is welcome to attend.
Leading Change:  Domestic Violence and Your Workplace
Every year, several thousand Albertans will be unsafe in workplaces because of violent personal relationships.
Alberta organizations have suffered huge losses due to domestic violence and the legislation is changing:  organizations are being held accountable when domestic violence ends tragically.
ACWS' Domestic Violence and Your Workplace program provides businesses with the tools and supports to:
– recognize the signs of violence;
– appropriately help victims of violence that work for them; and
– protect their workplaces and employees at the same time.
Making positive change for those living in violence is everyone's responsibility.  In addition to saving costs, organizations who apply the toolkit are saving lives.