Go back to news
Keynote Speaker presentation – Dr. D. Lorne Tyrrell. April 15th, 2021 at 9 am.
Posted on: Mar 29, 2021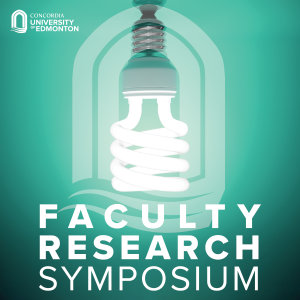 We are very glad to welcome Dr. D. Lorne Tyrrell, Director of the Li Ka Shing Institute of Virology at the University of Alberta, as the Keynote Speaker for CUE's First Faculty Research Symposium.
Dr. Tyrrell's presentation will be "Procurement of Safe and Effective COVID-19 Vaccines for Canada".
Time and date: 09:00 to 15:00 on April 15th, 2021
Location: Online
For additional details on the launch of CUE's Faculty Research Symposium, or to register for this important event, please consult this posting on Inside CUE. We have a limited number of spots available!
---
D. Lorne Tyrrell, OC, AOE, MD, PhD, FRCPC, FRSC, FCAHS

D. Lorne Tyrrell is a Distinguished University Professor at the University of Alberta. He is the Founding Director of the Li Ka Shing Institute of Virology and has focused his research since 1986 on viral hepatitis. His work on the development of antiviral therapy was supported by CIHR and Glaxo Canada. It resulted in the licensing of the first oral antiviral agent to treat chronic hepatitis B infection – lamivudine – in 1998. Today, lamivudine is licensed in over 200 countries worldwide for the treatment of HBV. He has also been involved in the establishment of a biotech company―KMT Hepatech Inc. based on the first non-primate animal model for HCV.

Dr. Tyrrell was the Dean of the Faculty of Medicine and Dentistry from 1994-2004.

Since leaving the Deanship in 2004, Dr. Tyrrell has taken on a number of important board positions in healthcare in Alberta and Canada. These include the Chair of the Board of the Institute of Health Economics, Chair of the Gairdner Foundation Board, and member of the Research Advisory Council for the Canadian Institute for Advanced Research. He was appointed to the Science Advisory Board to Health Canada and was Chair of the Alberta Precision Laboratories Board. He is also Chair of the Board for Burcon NutraScience Corporation.

For his studies on viral hepatitis, Dr. Tyrrell has received numerous prestigious awards including the Gold Medal of the Canadian Liver Foundation (2000), Officer of the Order of Canada (2002), Alberta Order of Excellence (2000) and Fellow of the Royal Society (2004). He was inducted into the Canadian Medical Hall of Fame in April 2011 and was awarded the Killam Prize Health Sciences in May 2015.

Since the COVID-19 pandemic, he has worked on antivirals and vaccines for SARS-CoV-2. He is a member of the COVID-19 Vaccine Task Force that advises the Federal Government on the selection of COVID-19 vaccines based on efficacy, safety, and timely availability for Canada.