Go back to news
Invitation: Chinese in Alberta – A Review of 150 Years Business Involvement
Posted on: Oct 17, 2017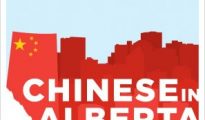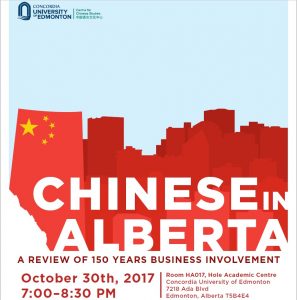 To celebrate Canada 150, the Centre for Chinese Studies (CCS) is proud to present Chinese in Alberta: A Review of 150 Years Business Involvement. This presentation and study investigates how one might predict future trends of Canadian allowance of Chinese business involvement in Alberta, with an approach of analyzing its historical context, to understand the "big picture" and possibly provide insight as to future trends.
Time: October 30th, 2017 7:00-8:00pm
Location:HA017
This presentation is a result from a series of student initiatives under Professor William Wei supervision at MacEwan university from 2014-2017.