Go back to news
Important Changes to CV Formatting for Research Applications
Posted on: Jan 11, 2021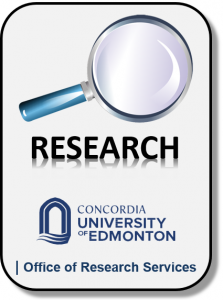 Since November 19th, 2020, CUE Research no longer accepts CAQC-format or free-form CV for applications for internal grants and other awards.
CUE Research now only accepts Common CV-formatted documents as part of an application. The decision was made to provide consistency in the application process; in addition, the Campus Alberta Quality Council (CAQC) has phased out the use of the CAQC CV format. This change also helps those who are considering applying or have already applied for Tri-Agency funding.
Which services of the ORS are affected by this change?
These are the competitions for which CAQC or free-form CV are no longer accepted:
Applications for all streams of our Internal Research Grants (Seed, Impact, CUE-NSE, etc.)
Competitions administered by CUE Research (SSHRC Explore and Exchange)
Competitions under the Collective Agreement, for which the Office of Research Services provides support (Sabbatical Leave and Reduction in Teaching for Research Purposes)
We will continue to accept free-form CV only for Student Research Grant competitions.
---
Available resources and video tutorials
Please consult these resources to prepare a Common CV. We have also prepared instructional videos on this new requirement, which you can download from Alfresco.
Training on the use of the Common CV
The Office of Research Services provides training on the use of the Common CV on a regular basis. Our most recent session was in July, 2020. To assist faculty members, we will host a workshop on Common CV on December 2nd at noon. Please keep an eye on Inside CUE for information.