Go back to news
"If God is Real, Why Doesn't He Show Himself to Me?" Dr. Travis Dumsday presenting in the US
Posted on: Feb 16, 2017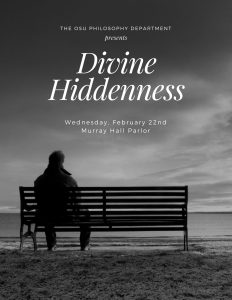 Dr. Travis Dumsday, Assistant Professor – Philosophy and Canada Research Chair in Theology and the Philosophy of Science, has been invited to two events at Oklahoma State University.
He will present on the matter of "Could a Neoplatonic Conception of Transcendence Help with the Problem of Divine Hiddenness?", and "If God is Real, Why Doesn't He Show Himself to Me?".
Please check out the posters here.