Go back to news
Get ready for Inside CUE! Our newly revamped Employee Home Page!
Posted on: Dec 5, 2017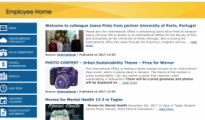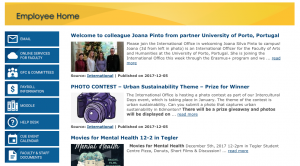 Since the launch of our new website earlier this year, the current Employee Home Page has been functioning from the old website.
We're now ready to move it over to its new home with a new name, Inside CUE.
You'll still be able to access your email, Online Services, Moodle, etc from this page, and you'll still get your university news right here.
For those who have been able to post blogs in the past, you will be able to continue to do so from the new site. IT Services has contacted or will be contacting these people for training on the new blogs.
Inside CUE will be launched this Thursday, December 7!