Go back to news
Fire Evacuation Update, Drills
Posted on: Oct 26, 2021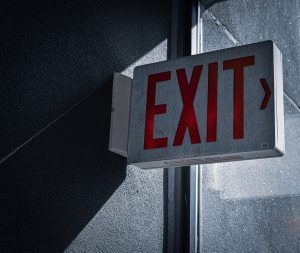 Construction on the west side of our campus means that some exits that were used previously are no longer able to be accessed currently, the Guild Hall west exit, the Tegler Centre west exit onto the patio and the Alumni Hall west exit. It is very important that you know where your closest usable exits are. 
Guild Hall west exit                           Tegler west exit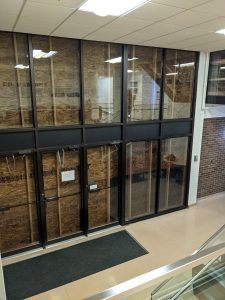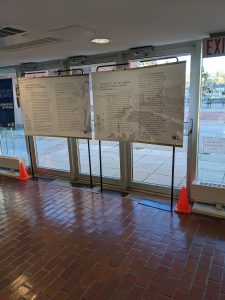 Alumni Hall west exit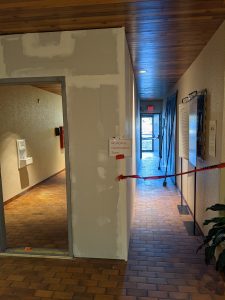 The Pandemic – after an evacuation we enter without swiping our CUE ID or providing vaccine documentation. This is an exception made for an emergency process to provide a more convenient re-entry knowing that people have already been screened.
Fire drills – Are extremely important to ensure life safety, they will be occuring next week, a day and evening drill on the main campus and a day drill in the Ralph King Athletic Centre. The procedure for fire evacuation is located on the security webpage, please review this if you are not up to date with the evacution procedure. https://concordia.ab.ca/campus-services/security/in-case-of-fire/