Go back to news
Faculty: Mitacs Funding for International Research
Posted on: Sep 30, 2016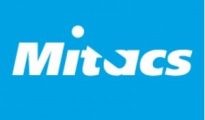 Version française ci-dessous

Mitacs is now accepting applications for competitive international research opportunities, including student travel to and from Canada. The deadline to apply is November 9, 2016, at 5 p.m. PST.

Projects last 12–24 weeks and are open to graduate students in all disciplines. Select destinations are also open to senior undergraduates. Funding varies by destination.

Brazil
Mainland China
France

o At French universities or Inria Research Centres

· India

· Mexico

· Tunisia

Graduate students can also apply to the

Mitacs-JSPS Internship

, which supports travel to Japan for a 10-week research project in Summer 2017.

French universities
Inria Research Centres


---


Veuillez faire circuler à vos étudiants, aux membres de votre corps professoral et à vos contacts internationaux.

Mitacs reçoit maintenant les demandes dans le cadre d'un concours international offrant la chance aux étudiants de mener de la recherche à l'étranger. Grâce au programme Globalink, les étudiants canadiens pourront aller à l'étranger et les étudiants étrangers pourront venir au Canada. La date limite pour présenter une demande est le 9 novembre 2016 à 17 h, HNP.

Les projets durent de 12 à 24 semaines et sont ouverts aux étudiants des cycles supérieurs, toutes disciplines confondues. Les finissants du premier cycle ont aussi accès à certaines destinations. Le financement varie selon la destination.

· Brésil

· Chine continentale

· France

o dans des universités françaises ou des centres de recherche Inria

· Inde

· Mexique

· Tunisie

Les étudiants des cycles supérieurs peuvent aussi faire une demande au

stage Mitacs-JSPS

, qui appuie le transport au Japon pour un projet de recherche de 10 semaines à l'été 2017.

Universités françaises
Centres de recherche Inria


Best wishes,

Salutations respectueuses,

Ana

Ana Majstorovic

Proposals Office

Bureau des propositions

proposalsoffice@mitacs.ca

Sign up to receive calls for proposals by email.

Inscrivez-vous

à la liste de distribution pour recevoir les appels de propositions par courriel.

Mitacs would like to thank the Government of Canada for their support of the Globalink Research Award. In addition, we are pleased to work with international partners to support this award including France's Inria and Campus France, Tunisia's Ministry of Higher Education and Scientific Research and Mission Universitaire de Tunisie en Amerique du Nord and Mexico's Secretariat of Public Education. We also thank the Japan Society for the Promotion of Science for its partnership.

Mitacs tient à remercier le gouvernement du Canada de son soutien à l'égard du Programme de bourses de recherche Globalink. De plus, nous avons le plaisir de travailler avec des partenaires internationaux pour soutenir ce programme de bourses, notamment Inria de la France, Campus France, le ministère de l'Enseignement Supérieur et de la Recherche Scientifique de la Tunisie ainsi que la Mission Universitaire de Tunisie en Amérique du Nord et le Secrétariat d'éducation publique du Mexique. Nous remercions aussi la Japan Society for the Promotion of Science pour son partenariat.

Montréal Office

405 avenue Ogilvy, Bureau 101

Montréal, QC H3N 1M3

Toronto Office

100 College Street, Suite 522

University of Toronto

Toronto, ON M5G 1L5

Vancouver Office

6190 Agronomy Road, Suite 301

University of British Columbia

Vancouver, BC V6T 1Z3

Copyright © 2016 Mitacs Inc.