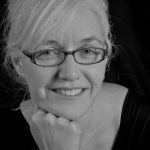 Caroline Howarth BA, MA, MFA

Caroline is an assistant professor of Drama and Chair of Fine Arts. She teaches improvisation, theatre for young audiences, directing, and acting. She has directed many productions for Concordia including The Glorious 12th, The Resistible Rise of Arturo Ui, Unity (1918), the musical Seussical and the opera Dido and Aeneas. Caroline is a founding co-director of Concrete Theatre, Edmonton's only professional theatre for young audiences. For Concrete Theatre, she has directed and facilitated many projects including the Sterling Award winning The Shape Of A Girl, The Sprouts Festival of New Plays for Kids and most recently Paper Song. Caroline also works in opera. She directed Suor Angelica for Opera Nuova, The Y2K Blackdeath Oratorio for Edmonton Opera and is a core member of the Ordo Collective, a new group dedicated to performing works by, for and about women.
Dr. Randy Ritz, BEd, MFA, PhD
Dr Randy Ritz has a strong background in popular theatre, directing, acting, public speaking and educational drama. He is also a leader in integrating media and communciation for large group gatherings and is active in film acting and commercials. A dynamic "hands on" teacher and lecturer, Randy is the head of the drama department at Concordia. Dr. Ritz is a nationally known speaker, entertainer, and educator who performs groundbreaking shows at churches and conferences across North America.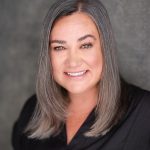 Assistant Professor Glenda Stirling, BA, MFA
Glenda Stirling is an Assistant Professor of Drama at Concordia. Previously Glenda has taught acting, movement, devising and professional development and directed student productions at Mount Royal University, the University of Alberta, the University of Calgary and Red Deer College. Some student productions include Bloody Poetry, Beyond Therapy, Red Noses, Ashgirl and Rosencrantz and Guildenstern are Dead. Glenda has worked professionally across the country directing, choreographing and writing. She has had the pleasure of working at Ship's Company in Nova Scotia, The Shaw Festival in Ontario, The Globe Theatre in Saskatchewan, The Calgary Opera and Alberta Theatre Projects. Her plays include The Shopaholic Trilogy for Lunchbox Theatre, Dark Isle for The Globe Theatre and Lillibet for Ship's Company Theatre. Glenda is also a Certified Movement Analyst (Laban/Bartenieff Institute of Movement Studies, NY) working with performers and corporate clients to develop more supported functional and expressive movement. She is also the former Artistic Director of Lunchbox Theatre and is currently the Curriculum Director for Artstrek, the acclaimed youth summer drama program offered by Theatre Alberta. Glenda holds an M.F.A in Theatre Studies from the University of Calgary and a B.A in Drama from the University of Alberta.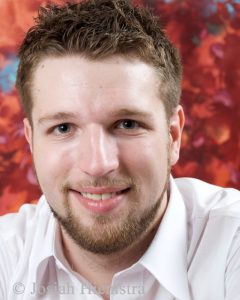 Josiah Hiemstra BFA
Josiah Hiemstra is the technical director for the Al and Trish Huehn Theatre and works around campus with plant operations. He has a BFA in Technical Production from the U of A and is a member of IATSE, the International Alliance of Theatrical Stage Employees. His credits include, Head Electrician for Freewill Shakespeare in the Park, Venue Technician for The Edmonton International Fringe Festival and the St. Albert Children's Festival. Josiah has done many school tours with Concrete Theatre, a company producing theatre for young audiences. At Concordia, Josiah has worked on numerous shows including Honk!, Arturo Ui, Unity (1918), The Secret Garden, Dido and Aeneas as well as last year's A Midsummer Night's Dream. Josiah introduced a new course last year, teaching the fundamentals of stagecraft and design. He enjoys working with new and returning students, introducing them to the technical elements that are involved in producing a play.