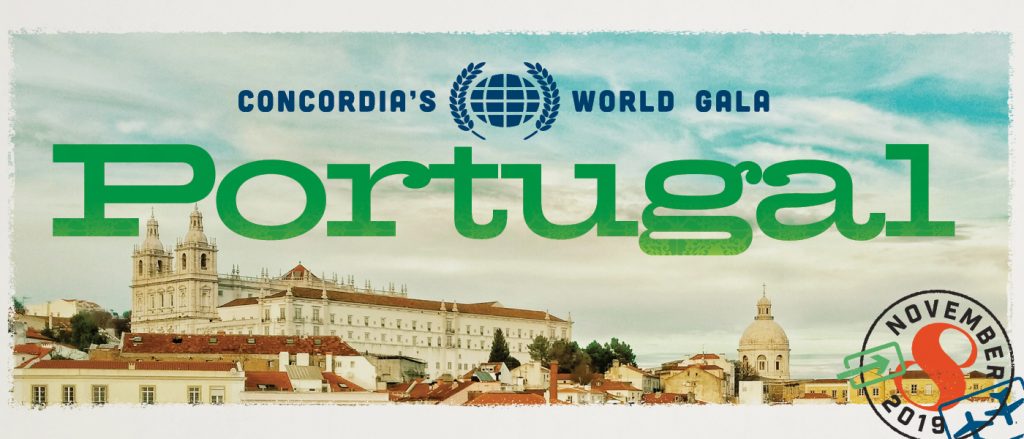 Concordia World Gala
Be a part of the first and new World Gala, at the new and prestigious JW Marriott hotel in Edmonton's Ice District.
Enjoy a meal prepared by celebrity chef, Kiran Patnam!
Black tie event, featuring a live band, Portuguese dancers, dancing and more!
Join us! November 8, 2019
6 PM Champagne reception; 7 PM Dinner
Tickets: $300 per person
Heated underground parking included! Details to be sent by email to ticket holders.
Tax receipts will be issued for a portion of the ticket price.
Great prizes to be won!
Get your tickets today and you'll be entered for a chance to win 2 business class flights to Amsterdam, with travel perks, courtesy of Edmonton International Airport!
JW Marriott Special Offer for guests who wish to reserve a room (valid until October 29th)
A new CUE signature event!
President Tim Loreman and the Board of Governors invite you to our first World Gala!
Please join us for an evening of exceptional food, entertainment, prizes, and a taste of Portuguese culture as we unveil our first World Gala, in support of student scholarships and bursaries.
After taking a break for several years, we are thrilled to announce a new annual fundraising event, that will feature a different theme every year. Each annual theme will showcase our 80+ partnerships with universities around the world. These partnerships allow our students to experience education, culture and life in many countries on almost each continent!
Proceeds raised at this event will be directed towards scholarships and bursaries, to ensure that all those who qualify can receive support and continue their post secondary education without financial barriers.
Thank you to our sponsors!
For further information, or to learn more about event sponsorships, please email events@concordia.ab.ca.