Go back to news
Employee and Student Parking
Posted on: Aug 31, 2017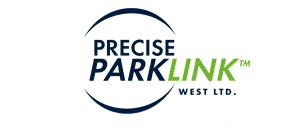 A reminder to all faculty, sessional instructors, staff and students of CUE who are wishing to park on campus that they must register with Precise ParkLink for the upcoming year as Payroll deduction is no longer available.
Effective September 1, 2017 payment arrangements can be made directly with Precise Parklink. Please note that if you already have an existing account from the last year you do not need to create a new one. Simply contact monthlyparking@preciseparklink.ca and provide your name on the previous account, what type of stall you are requesting, and verify that your contact information is up to date. You may keep your current vehicle hangtag.
If you do not have an account and wish to arrange for a parking stall and hangtag please register at concordia.preciseparklink.ca.
More information on payment can be found on the parking webpage.
Reserved Parking Passes:
are valid in designated stalls only from 6:00 AM until 6:00 PM, Monday through Friday; statutory holidays excluded (statutory holidays as recognized by the government of Alberta);
are valid anywhere in the CUE parking lots from 6:00 PM to 6:00 AM.
Random Parking Passes are valid in any unreserved stall 24/7.
Faculty, sessional instructors, staff, and students may choose to use the daily option of parking by using the parking meters located throughout the parking lots.
Parking term options for Faculty, Sessional Instructors and Staff are:
If you do not cancel your parking one calendar month prior to the renewal date you will be charged for a full term (monthly, term, or annual) again. If you commence parking mid-month you will be charged for the full month. Refunds will only be issued if you resign mid-term or your employment has ended unexpectedly. Parking tags are not transferable. You may assign up to three (3) license plate numbers to your parking tag.
Parking term options for Students are:
Term (Fall, Winter, Spring, Summer)
Annual
For students, Northland "Z" passes are valid in the Concordia lots from 6:00 PM to 6:00 AM Monday to Friday and all day Saturday, Sunday and statutory holidays.
If there is another vehicle in your reserved stall you are to park in any unreserved parking stall and advise ParkLink immediately at 1-877- 426-0007. Respecting our community partners is very important and we ask that you not park in the community around campus.