Go back to news
Education Society of Edmonton Award 2017
Posted on: Apr 25, 2017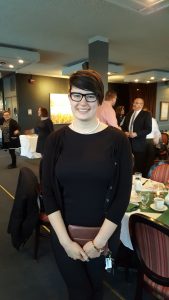 We are pleased to announce that Caitlin Krieger has been recognized as the Education Society of Edmonton Award recipient for 2017.
Caitlin Krieger is an exceptional student.  In addition to her excellent work as a student and her outstanding efforts in her practicum experiences, Caitlin served on the executive of Concordia's Alberta Teachers' Association Education Students' Society.
Congratulations Caitlin!