Go back to news
Early Alert – Help Students at Risk
Posted on: Nov 3, 2016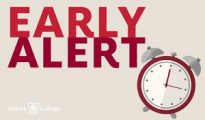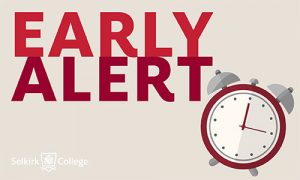 Concordia is committed to providing a personal education for each of our students, and the Early Alert program is a key part of that vision.
What is Early Alert?
The Early Alert program is designed for faculty to identify students who need assistance because of academic performance. Assistance is provided to students identified by faculty through academic advising from an academic strategist, and through referrals to appropriate Concordia Student Services. It is not disciplinary in nature nor mandatory for students to meet with the academic strategist. Nonetheless, it is a valuable tool to assist with student success and retention.
How does Early Alert help students?
The collaborative effort between student, professor and academic strategists will make a big difference in addressing and mediating issues getting in the way of the student's academic success in one or more courses. Some of the points may include taking into account learning style, specific learning challenges, assistance in time management, procrastination, organization and breaking down of assignments, study tips, test taking tips, anxiety and stress management, reading skills, presentation skills, and other techniques that promote self-guided learning. An academic strategist assists faculty and students in understanding how that particular student learns best and what tools and strategies can be developed so the student and professor's academic goals can be achieved mutually.
When are Early Alert referrals most effective?
Early Alert referrals have proven most effective when made after the first assessment and prior to the second to last assessment in the semester.
How to refer a student to the Early Alert Program?
Once the professor and the student have discussed the concern and intent to refer the student to an academic strategist, a referral form can be completed here: https://concordia.ab.ca/early-alert-referral-form/
It is important to inform students of the intent of a referral to the Early Alert program in order to protect student privacy. Information is restricted to the academic strategists and the Dean of Students, who are responsible for coordinating information and providing outreach. All records are kept confidential.
Once the referral is made, the student is expected to contact the academic strategist themselves. Following, the academic strategist and student may meet on a regular basis. An effective support system includes an avenue of communication between the instructor, the student, and the academic strategist.
Thank you for your support with this crucial student service, and please do not hesitate to contact Kelsey Hunden, kelsey.hunden@concordia.ab.ca if you have any questions.