Go back to news
Dr. Valerie Henitiuk stepping down from role as Vice-President Academic and Provost of Concordia University of Edmonton in May 2022
Posted on: Apr 29, 2021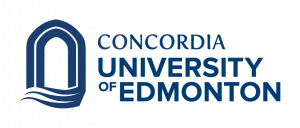 EDMONTON, Alberta — Dr. Valerie Henitiuk will be stepping down from her role as Vice-President Academic and Provost of Concordia University of Edmonton (CUE) at the end of her term in May 2022. 
Since joining CUE in May 2017, Dr. Henitiuk has worked to advance our academic programs, and has been dedicated to creating opportunities to showcase and support our students and faculty. Under her leadership, CUE has launched several new programs, including our first doctoral program, and embraced a new Academic Plan and Strategic Research Plan to drive innovation and academic excellence at the university.
"Dr. Henitiuk has laid the groundwork for CUE to be recognized as Canada's pre-eminent small university," said Dr. Tim Loreman, President and Vice-Chancellor. "We have been fortunate to experience many successes over the past four years, and are grateful for her commitment to our students, faculty, and institutional mission. I want to thank Dr. Henitiuk for her outstanding contributions to our community and I look forward to continuing to work together over the next year as we search for her replacement. On behalf of the CUE community, I wish her the best as she enters an exciting new chapter in her life and career."
Dr. Henitiuk will continue to serve as CUE's Vice-President Academic and Provost throughout the upcoming 2021-22 academic year. A search for her replacement will begin in the near future and more information will be shared as it becomes available.
-30-
About Concordia University of Edmonton
Concordia University of Edmonton is Canada's pre-eminent small university, offering over 45 majors and minors in the fields of arts, science, and management, as well as two after-degree programs, several master's degrees, several graduate certificates and diplomas, and a doctorate in clinical psychology. In and out of our classrooms and lecture halls, we translate what we learn into extraordinary hands-on experiences. Our ultimate goal has not changed since 1921: to be more than students and professors, to create a community of active citizens, of good and honourable people. For more information, visit www.concordia.ab.ca.