Go back to news
Dr. Emmanuel Mapfumo Awarded Research Grant by Alberta Conservation Association
Posted on: May 3, 2021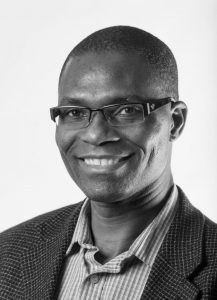 We are proud to announce that Dr. Emmanuel Mapfumo has been awarded a research grant by the Alberta Conservation Association.
The grant will support a year-long environmental study conducted in collaboration with Dr. Vern Baron, a research scientist with Agriculture and Agri-Food Canada.
"I am really excited to work on this collaborative project between CUE and Agriculture and Agri-Food Canada's Lacombe Research Centre," said Dr. Mapfumo.
"The research focuses on biological solutions for improving plant growth and soil health in grasslands. This will benefit livestock producers and provide improved habitat for wildlife, such as deer and waterfowls.
"This project also aligns with the recently introduced Bill C-290, which focuses on best practices for improving and sustaining soil health, and describes a national soil health strategy for Canada."
Congratulations, Dr. Mapfumo!