Go back to news
Take 30 minutes for yourself – Relaxation Practice every Friday at Noon!
Posted on: Oct 8, 2020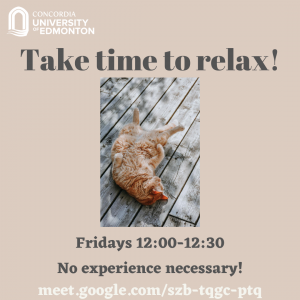 Research has shown that this relaxation practice (
Integrative Restoration®) can reduce sleep debt, anxiety and depression; while increasing energy, health, resiliency and well-being, as well as transform our personal, interpersonal and professional relationships.
Sessions are FREE and open to students, staff and faculty.