Go back to news
CUE Virtual Grad Studies Fair
Posted on: Oct 28, 2022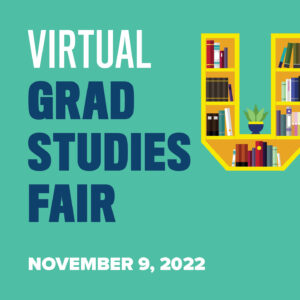 CUE Virtual Grad Fair
November 9, 2022 • 8:30 a.m. to 10:00 a.m.
Put your passions into practice by discovering opportunities for graduate programs or professional certification.
We are excited to offer our first graduate fair virtually for anyone interested in an array of unique programs and diverse fields. Meet with our expert faculty and get your questions answered. Find out more about funding options and win CUE swag.