Go back to news
CUE to welcome large student group from China for long summer program
Posted on: Jun 30, 2017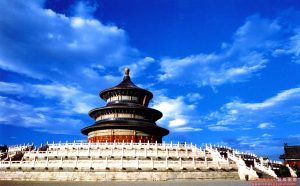 The Centre for Chinese Studies (CCS) would like to take this opportunity to thank all the faculty and staff involved in the preparation for the Capital Normal University (CNU) summer program.
Through this program, CUE's international partner CNU will send 38 undergraduate students in Education to study at CUE with local students from July 8 to August 30, 2017. The purpose of the program is to provide an internationalized classroom for both CNU students and CUE students to have dialogues on global issues, exchange ideas, experience diversified academic life, and to build up cross cultural competency.
CUE's registration, admission, finance, residence, cafeteria, Faculty of Education, Faculty of Arts, International Office, and many other departments have provided tremendous support to prepare their coming.
The CCS wish you all have a relaxing Canada Day celebration and we look forward to see our students (from Beijing and from Edmonton) enjoy the beautiful CUE summer campus and classes soon!