Go back to news
CUE students invited to participate at Inovamundi Project (Brazil) at no cost
Posted on: Jul 7, 2017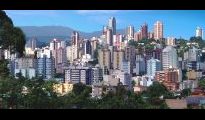 Dear Student,
I would like to inform you of an exciting opportunity! Feevale University, one of Concordia's International Partners in Brazil (city of Novo Hamburgo, 40 min. from the state capital Porto Alegre), would like to invite Concordia students to participate in a research event.
What/When?
This event is called Inovamundi and takes place from the 16th of October to the 21st of October 2017. There is no cost to participate.
Who Can Participate? 
Inovamundi is for both undergraduate and graduate students who would like to present the results of research and technological innovation accomplished during their time at Concordia.
All you need to register is an abstract of your research!
What's Involved?
If you are selected, you will then have the opportunity to present your work online by web conference to be evaluated by PhD students in a research area similar to yours! The presentation is watched by students of Feevale University and from other universities who are joining the event online.
Why Participate?
The event provides an opportunity to learn in an international setting to improve your research. In addition to receiving a certificate of participation and feedback from the evaluating professors, students will have their work published and will run for awards.
What's next?
 Registrations are open until 9th August 2017.
 For registration please contact inovamundi@feevale.br
For questions: please contact CUE's International Officer:
E: Amanda.Thorson@concordia.ab.ca ,
P: 780-479-9351
WATCH LAST YEAR'S: Inovamundi Video
Concordia University of Edmonton – Building Bridges