Go back to news
CUE Student Award Winners at URSCA 2021
Posted on: Jun 4, 2021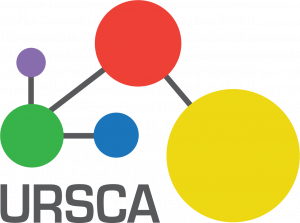 On May 3-4, 2021, Concordia University of Edmonton (CUE) hosted the 2021 Undergraduate Research in Science Conference of Alberta (URSCA 2021).
Five CUE students received special recognition for their outstanding research work at the conference, and you can read brief profiles of their achievements below.
The Office of Research Services offers congratulations to these students, and sincere thanks to all CUE community members who participated in this year's event!
Shubhampreet Singh
Second Place, Overall
First Place, Session B4 (Computer Science and IT)
Presentation: Virtual Cook 2.0: A User Interactive Web Based Smart Recipe Search Engine in Flask Framework with jQuery and Ajax
Supervisor: Dr. Baidya Nath Saha
"I like to maximize as many opportunities as I can," said Singh. "URSCA 2021 was here to bring my idea into reality and provided me the chance to demonstrate my capstone project to the world. Thanks to URSCA 2021 for giving me this opportunity."
Ali Boukrich
Second Place, Session B4 (Computer Science and IT)
Presentation: A unified view of epidemiological and artificial intelligence-based modelling to apply empirical evidence in rational public health policy measures
Supervisor: Dr. Baidya Nath Saha
"URSCA 2021 is where I shared my first research work and accomplishments," said Boukrich. "It is where you can show what you learn."
Alishia Pecorilli
Second Place, Session A1 (Biology)
Presentation: The Effects of Dihydroergotamine on the Developing Cardiovascular System of a Chick Embryo
Supervisors: Drs. Mariola Janowicz and Matthew Churchward
"URSCA 2021 allowed me to debut and share my research and accomplishments," said Pecorilli. "The conference also enabled me to see what other innovative research was completed by undergraduate students from all across Alberta. URSCA can be a great starting point for aspiring researchers."
Bryce Kirk
Second Place, Session A3 (Chemistry)
Presentation: Synthesis Of Hepta-1,3,6-trien-5-ols for Potential 8pi Electrocyclizations
Supervisor: Dr. Owen Scadeng
Jainth Chaudhary
Third Place, Session B4 (Computer Science and IT)
Presentation: Safe AI: Privacy Preserving Machine Learning Algorithms for Trust Sensitive Environments
Supervisor: Dr. Baidya Nath Saha