Go back to news
CUE runs My Canada My Story campaign with other post-secondary institutions across Canada
Posted on: Jun 30, 2017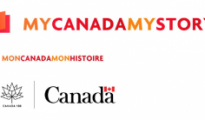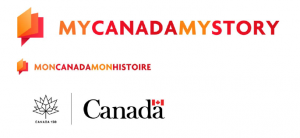 In celebration of Canada's 150th birthday, Concordia University of Edmonton is excited to partner with other post-secondary institutions and stakeholders across Canada to run My Canada My Story campaign.
This national Canadian cultural awareness campaign - My Canada My Story, is developed and led by NorQuest College's Centre for Intercultural Education. We invite you to share your story as we aim to showcase Canadian's stories of a diverse and inclusive Canada.
The Website is live (English only) www.mycanadamystory.ca and www.moncanadamonhistoire.ca (French version to come)
So how does it work? Simply tell us what Canada means to you! Write it down, send in a video blog, or capture your story in a photo. Then visit www.mycanadamystory.ca to submit.
Don't forget to share your story and use #mycanadamystory! The individual with the most shares by September 28, 2017 wins a two-night stay at a Fairmont Hotels & Resorts located in Canada, graciously donated by My Canada My Story Partners: Vision Travel and Fairmont Hotels & Resorts Canada.
Questions about the campaign? Contact Dr. Xinxin Fang xinxin.fang@concordia.ab.ca or mycanadamystory@norquest.ca.
Follow on Facebook, Instagram, Twitter and YouTube:
@mycanadamystory
#mycanadamystory
« This project has been made possible in part by the Government of Canada », « Ce projet a été rendu possible en partie grâce au gouvernement du Canada »