Go back to news
CUE Library Building Closure
Posted on: Dec 7, 2020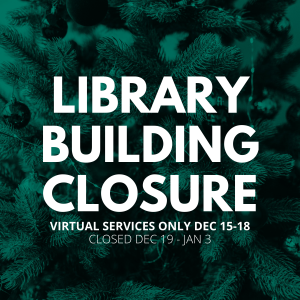 CUE Library's building will be closed from Tuesday, December 15 until January 3, 2021.
Our virtual services will remain available from Tuesday Dec 15 to Friday Dec 18.
If you have any questions about our building closure, please email us at library@concordia.ab.ca.
CUE Library will be closed, virtually and in-person, from December 19 to January 3 for CUE's Winter Break.