Go back to news
CUE IT Seminar Speaker Series – ICT Careers
Posted on: Nov 27, 2019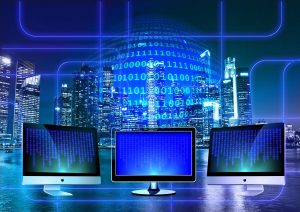 Learn from an expert on how to develop skills and become marketable in the vast world of Information Technology. Cristian Cordeiro will share his experiences related to careers in IT, and provide helpful tips on how to find your place there.
When: Friday, November 29, 2019 at 2:00 pm
Where: Concordia University of Edmonton, AW125
Speaker: Cristian Cordeiro, MSc, BSc, Instructor at CUE and Consultant at Telus
Quick bio: Mr. Cristian Cordeiro has nearly 20 years of experience in the private and post-secondary education sectors with work and skills ranging from communication, social and political aspects to highly technological ones. He has experience in ICT Strategic Planning and Architecture, Business Intelligence, Project Management of teams and software projects, Software Design, Development and Maintenance, Development Life Cycle and industry best practices such as ITIL Foundations and Agile (Scrum) Methodologies, both certified in 2015.
The IT Seminar Speaker Series at CUE introduces students and other interested individuals to emerging topics in IT, professional issues and responsibilities, employability skills, and careers in IT-related areas.