Go back to news
10-6 Advanced Polls Today & Dr. Elizabeth Smythe comments on election cuts vs freezes on Global TV
Posted on: Apr 12, 2019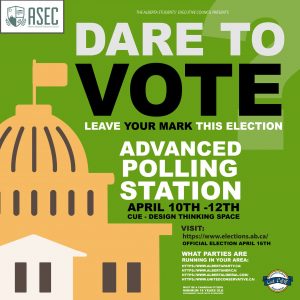 CUE is an Advanced Polling Station this week. Feel free to stop by Tegler and cast your vote in the upcoming Provincial election.
There has been a change in hours for today:
Friday: 10:00 am – 6:00 pm
Our very own Dr. Elizabeth Smythe was interviewed by Global TV for her thoughts on the difference between a spending freeze and a spending cut and possibly how different parties are careful to frame their spending plans in such different ways. Check it out here.