Go back to news
CUE Food Bank
Posted on: Dec 17, 2020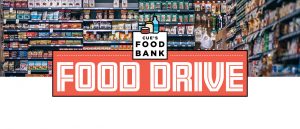 The Concordia food bank is intended for students who find themselves short on resources to purchase food. It is to provide temporary assistance to students struggling to feed themselves.
The items in the food bank are made possible through donations and the efforts of volunteers who work to keep the food bank stocked and organized.
Support for the food bank is always appreciated.  Monetary donations are most appreciated this year due to COVID restrictions.
Donations can be made online.
Please contact Judy Kruse or Barb van Ingen if you have any questions about donations.
Thank you and Merry Christmas!