Go back to news
CUE faculty and staff members awarded new Erasmus+/Mobile+2 scholarships for Europe
Posted on: Apr 28, 2017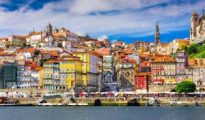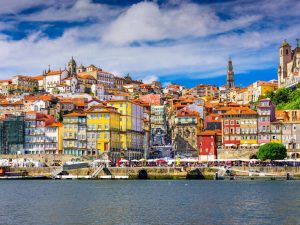 We are pleased to announce that our colleagues Margie Schoepp, Sophie Nguyen and Dr. Danielle Lisboa, have been awarded a full Erasmus+ (Mobile+2) scholarship to spend a week at partner University of Porto, Portugal, this spring (Danielle) and fall (Margie and Sophie). They will work on best practices and research in their areas along with dozens of staff and faculty members of other countries, all partners with UPorto.
Concordia is expanding and deepening our good relationships in Europe, and we are especially thankful to, and proud of our good partner Uporto for these opportunities. We will welcome three of their faculty/staff this fall, one of them being our new friend Dr. Paula Guerra, who spent 2 weeks at CUE already this winter and will be part of our Model UN Banff conference in November, on a research project collaboration with Dr. Lisboa, Dr. Sandra Song and others around the world.
In addition to Portugal, CUE has developed Erasmus+ partnerships with Spain, Germany and Poland. Margie, Sophie and Danielle were preceded by Dr. Barbara van Ingen and Dr. Edgar Schmidt at UPorto last year.
CONCORDIA UNIVERSITY OF EDMONTON – BUILDING BRIDGES