Go back to news
Congratulations Jasmina Odor!
Posted on: Apr 16, 2014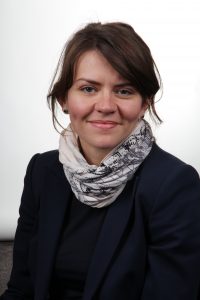 The English Department congratulates Jasmina Odor on her recent successes in creative writing. Jasmina's short stories have been published in many prominent Canadian literary magazines, and recently she has received or been shortlisted for some highly competitive awards.
Jasmina Odor's short story "His" was not only published in Eighteen Bridges Magazine (December 2013), but also won

silver at the 2014 Alberta Magazine Awards.

Her

novella "The Time of the Apricots" made the list of finalists in the 2014 Malahat novella contest.
So congratulations, Jasmina! And if you want to read any of her stories you can generally find them in the Concordia library, which has an excellent collection of contemporary magazines. Or you can take a class in creative writing with any of our talented writing instructors.