Go back to news
Concordia's Food Bank
Posted on: Dec 17, 2018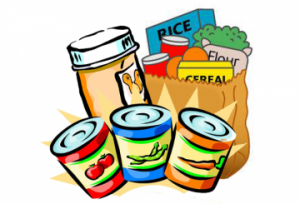 The Concordia food bank is intended for students who find themselves short on resources to purchase food. It is to provide temporary assistance to students struggling to feed themselves. It runs on an anonymous basis and students can make use of it on an as needed basis.
The items in the food bank are made possible through donations and the efforts of volunteers who work to keep the food bank stocked and organized.
Support for the food bank is always appreciated.  We accept monetary donations as well as donations of non-perishable food items and personal hygiene products.  We also have room for small amounts of household items.
If  you would prefer to donate items rather than money, below is a list of items that can be donated:
Canned meats (tuna, ham, chicken, etc.)
Canned pastas and stews
Canned and dry soups (Mr. Noodles, etc.)
Macaroni and cheese
Pasta and pasta sauce
Noodle and sauce packets
Rice and seasoning packets
tuna helper/hamburger helper
Peanut butter
Cereal  (including instant oatmeal packets)
Canned fruit (including fruit cups, applesauce, etc.)
Pudding cups
Snack items (granola bars, breakfast bars, crackers and cheese, etc.)
Canned milk
Juice boxes (any size)
Canned vegetables (any kind)
Canned beans (kidney beans, lentils, chick peas, pork and beans, etc.)
Shampoo
Bar soap
Deodorant
Razors
Feminine hygiene products
Toothbrushes and toothpaste
School supplies (pens, pencils, note books, paper pads, etc.)
Mittens, scarves, hats
Cups, glasses, plates, bowls, etc.
Cutlery (plastic or metal)
Pots, pans, and other cooking utensils
Please contact Judy Kruse or Barb vanIngen if you have any questions about donations, or would like to make arrangements for pickup of items.
Thank you and Merry Christmas!