Go back to news
Concordia World Gala recap
Posted on: Nov 27, 2019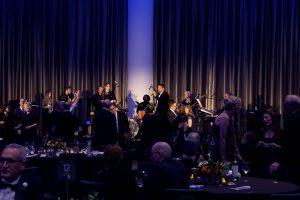 Giving back is a way to create a lasting legacy, impact your community and invest in the future. We thank all students, faculty and staff that were able to contribute and participate in our inaugural Concordia World Gala. We are so grateful for your support and your investment in our students.
This event is an important part of our growth, strengthening our presence in the community and enhancing a sustainable way to support our students.
This first event helped us raise $40,000 in the very first year of its existence! Thank you! This is a testament to every guest, sponsor, supporter and volunteer that helped.
The event was a great success. We were inspired by hearing our student, Gabrielle Bayne, speak about the impact that scholarships and travel abroad had on her life. Gabby is in her final year at CUE, and we know her future is bright! We are proud to be a part of Gabby's success, and we hope you are as well.
For those who were able to attend, we hope you took your photo on the Gala Red Carpet as a momento. Look for your photo and download it here.
Please mark your calendars for November 6, 2020, for the next Concordia World Gala, with a destination to India. Details will be published soon.
We hope you see you there!
Sincerely,
Tim Loreman
President and Vice-Chancellor