Go back to news
Concordia begins cooperation with a new international partner in Spain: AI and Entrepreneurship
Posted on: May 22, 2020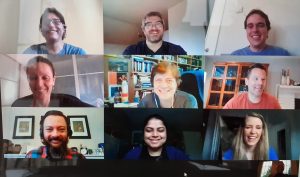 Members of the VPEI (External Affairs and International Relations) team recently met with staff and faculty members from LaSalle University in Barcelona, Spain.
LaSalle university and CUE are in the final stages of signing a partnership agreement and are already engaging in collaboration in artificial intelligence and entrepreneurship/innovation. This relationship was mediated by our current and long time partner LaSalle University in Canoas, Brazil, in early 2019.
This new partnership, with focus on research and innovation, strengthens our internationalization efforts in one of our three priority areas in the world (priority areas are Europe, Brazil and China). A visit from the VPEI to Barcelona in May 2020 has been postponed until 2021 but we are looking forward to collaboration with this new partner.
CONCORDIA UNIVERSITY OF EDMONTON BUILDING BRIDGES AMONG PEOPLES AND NATIONS