Go back to news
Chinese Happy Hour (with Tea) II
Posted on: Oct 24, 2017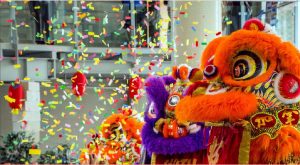 The CHIN 101 instructor and students would like to invite you to another Chinese Happy Hour (with Tea) at Tegler on Wednesday, November 1, from noon to 1 pm.
Our talented students will show you Chinese character writing, drawing with Chinese songs, and the slowest but clearest tongue twister ever in Chinese!
Also, please join us to:
Try calligraphy,Taiji, Chinese Yoyos, and handkerchief dancing.
Make Chinese bracelets and dough art.
Taste spring rolls, dumplings, almond cakes and Chinese tea.
Learn Chinese numbers and directions.
一 二 三 四 五 六 七 八 九 十