Go back to news
Centre for Chinese Studies Says Farewell to CNU Visiting Students
Posted on: Oct 2, 2019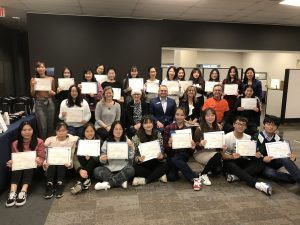 The Centre for Chinese Studies (CCS) celebrated the completion of the Capital Normal University (CNU) Undergraduate Study Aboard program on the afternoon of September 30, 2019.
CCS has enjoyed working together with the Faculty of Education and the Faculty of Arts to deliver a study abroad program for undergraduate students from CUE's partner Capital Normal University. This 92-day program includes three credited courses, three non-credited courses and a large variety of cultural excursions.
The three credited courses were PACT 240 – Cooperative Games in Physical Education, PESS 293 – Introduction to the Movement Activities of Children Aged 5-12, and EDU 199 – Introduction to the Profession of Teaching (including 2 weeks of lab visitations to schools).
The non-credit courses were Academic Enrichment (18 hours), Fine Arts Enrichment – Drama course (18 hours), and Fine Arts Enrichment – Hand bell course (15 hours).
This group of Education students was respectful, hard working, and engaged. They showed dedication to the role of the teacher and had remarkable skills.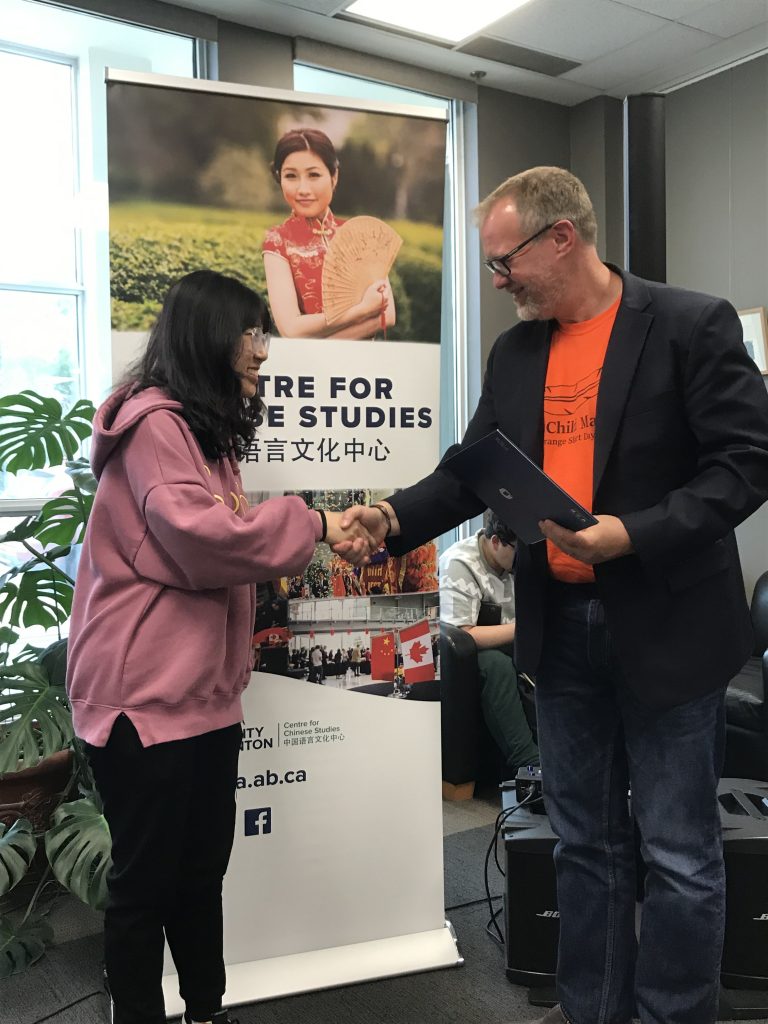 President and Vice Chancellor Dr. Tim Loreman presented greetings and handed out completion certificates to the 23 students. Special awards were handed out to the 'best performing', 'most engaged', and 'most helpful' students by the Dean of Education Dr. Edgar Schmidt. Instructors' Representative Dr. Brent Bradford delivered a speech in both Mandarin and English.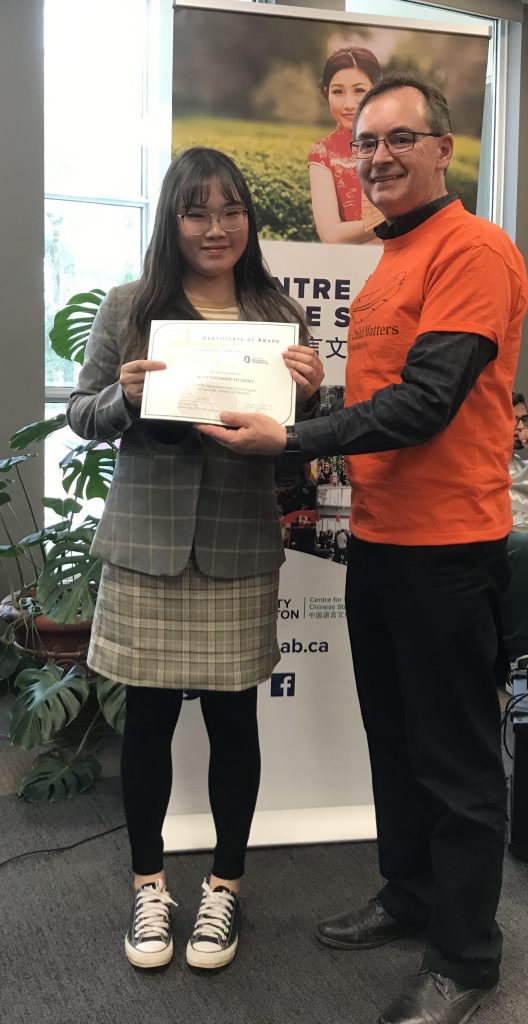 Here are some of the reflections from the students on their life and learning in Canada:
Drama class is completely different from what I expected. I thought it was to introduce the origin, history, and performing skills in drama. I was wrong! This class was designed to teach us how to use practical games on stage and apply them to the kids in different ages in kindergarten and elementary schools.
Our instructor inspired us to open our minds and revise traditional games into many modern versions and use them in different classrooms.
We have learned a lot on how to use drama to assist kids' literacy.
We have learned how to manage our time, write compositions, and take notes in Canadian classrooms. The instructors are very well prepared and we have built up a great foundation to start our academic study at Concordia.
I thought handbells were a kind of house decoration before. Now I know they are music instruments!
The handbell class is tiring, especially if you get a low tone bell which is much heavier than a high tone bell. I am very lucky because my handbell is medium.
Everything here is sweet, such as the food, weather and people.
Canadian education pays more attention to activity/project design, while Chinese education focuses on book learning.
The animals in Canada are not afraid of people.
I was not aware that there are four learning styles–Visual, Auditory, Tactile, Kinesthetic.
We learned classroom management and I found it is really practical for us!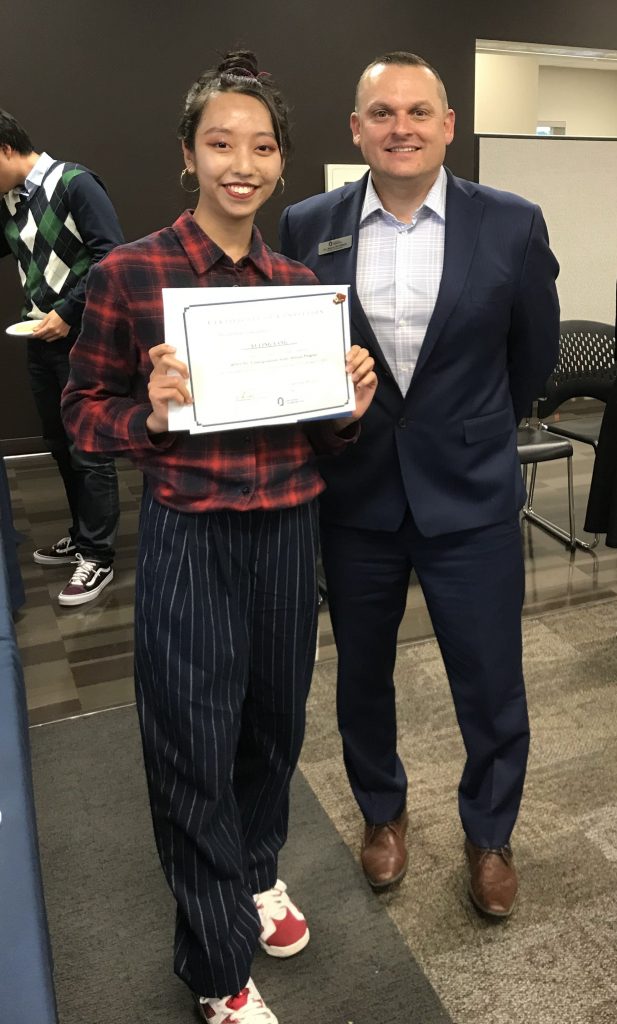 The CCS would like to thank the Faculty of Education, Faculty of Arts, Admissions, Registrar's Office, International Office, Finance, Student Accounts, Library, Plant Operations, Aramark, Residence, Security, Student Life and Learning, as well as the Canada Homestay Network and all hosting families to make this program a great success.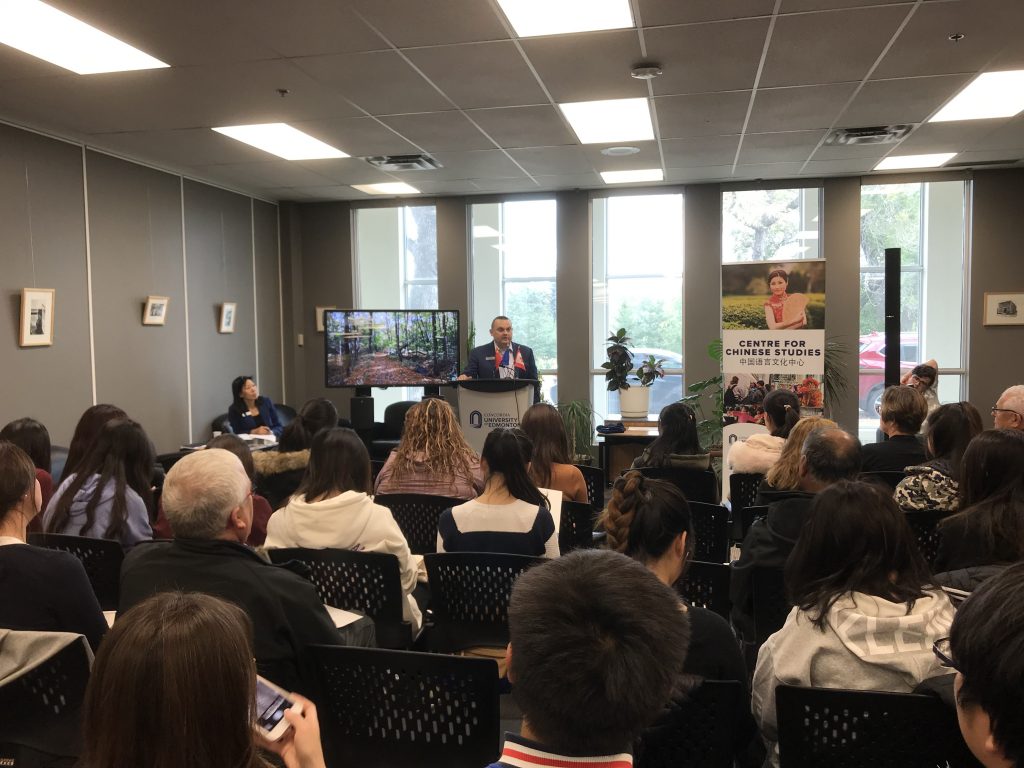 To view the slideshow of the students' time at Concordia University of Edmonton, please click here.