Go back to news
Borrower Services Coordinator, CUE Library
Posted on: Feb 12, 2019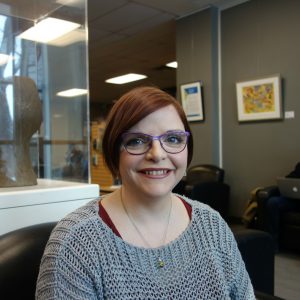 CUE Library is pleased to announce that Debbie Quast has been appointed Borrower Services Coordinator.
Debbie has served in this position on an interim basis since the retirement of Karen Hildebrandt in Fall 2018. Debbie is a Concordia alumna (B.A., 1998), has served Concordia since 2005 in several library positions (most recently as Access Services Assistant) and has recently completed the Association for Research Libraries Management Institute.
As Borrower Services Coordinator, Debbie is responsible for supervising student library assistants, scheduling borrower services staff, representing Concordia on the NEOS Access Services Committee, and coordinating borrowing, holds, inter-library loan, and library reserves services.
Please join us in congratulating Debbie and welcoming her into this new position!