Go back to news
Award-winning author, Christy Jordan-Fenton, coming to CUE
Posted on: Feb 18, 2020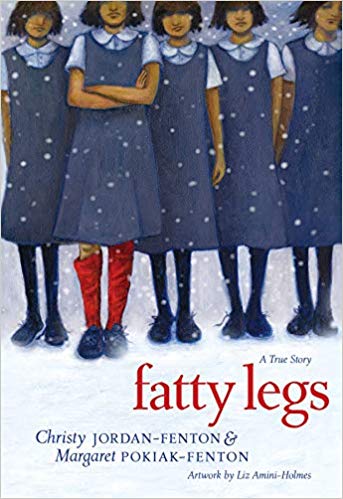 The Faculty of Education and the IKRC invite students, faculty, and staff to participate in this exciting professional development opportunity with award-winning author, Christy Jordan-Fenton. See bio below for more information.
Location: IKRC
Time: 11:00 am –  12 noon
Date: Wednesday, February 26
Note: Due to space restrictions, capacity will be limited. Once capacity is full, registration will be closed. If you have any questions, please email simmee.chung@concordia.ab.ca or danielle.powder@concordia.ab.ca.
About Christy Jordan-Fenton
Christy Jordan-Fenton is the author of four award-winning children's books about her mother-in-law's, an Inuvialuk Elder (Margaret Pokiak-Fenton's) time at Indian Residential School. Fatty Legs and A Stranger At Home have been added to numerous Canadian school curriculums, staged as musical productions, featured in a music video, and translated into French and Korean. Using her writings as a platform for social change, education, and awareness, Christy is passionate about fostering perspectives of decolonized thought that focus on resilience, self- empowerment, self-agency, strength, and the power of healing through stories. Jordan-Fenton herself was raised by a residential school survivor.
She is devoted to traditional ceremonies, is a proud mother, a land defender, and a Vital Voices Lead Fellow, who has lived in the US, Australia, and South Africa.