Go back to news
August OEC Newsletter
Posted on: Aug 10, 2021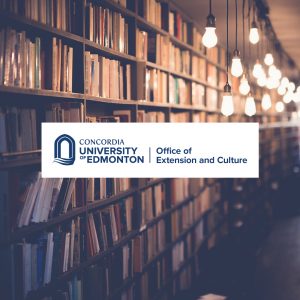 Summer is in full swing and the Office of Extension and Culture (OEC) at Concordia University of Edmonton (CUE) has exciting news to share about upcoming courses, events, and more!
Enhance your Professional Development skills or develop some new ones with our upcoming Fundamentals of Cybersecurity, Systems Leadership, and Renewable and Sustainable Energy Management courses. You can also check out the variety of Certificate courses that we offer in partnership with Mount Royal University. Try a new language such as Standard German or HSK Chinese or even gain a fundamental understanding of Tai Chi practice! 
Many organizations look to CUE as a credible and trusted partner in the development and delivery of customized training solutions that provides the real-world education and the return on investment an organization requires to develop a productive workforce. To learn more about Ethics Training (Healthcare) visit here  and for more information about Ethics Training (Outreach) visit here.
This year marks an important celebration for CUE. Check out 100 years of our history, stories, upcoming events including a very special CUE 100 Homecoming, and more! Visit the OEC's Art Exhibit during CUE 100 Homecoming to view wonderful pieces created by students from the X-ART 01 Integrative Sketching and Painting course.
In this edition you can also meet featured instructors!
To view, please do so here and to subscribe, visit here .
 For more information about the Office of Extension and Culture at CUE visit: https://concordia.ab.ca/external-affairs/office-of-extension-and-culture/ or contact us at: extension@concordia.ab.ca