Go back to news
CUE welcomes Dr. Carla Craveiro Salvado as Associate Vice-President Research
Posted on: Jun 3, 2022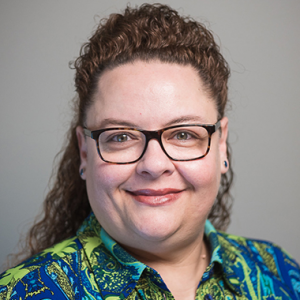 The office of the Vice-President Academic & Provost is pleased to announce that Dr. Carla Craveiro Salvado has been named as the Associate Vice-President Research. She will join CUE on July 1, 2022.
Strengthening the relationship between research and teaching will be a key priority for the Associate Vice-President Research role and Dr. Craveiro Salvado will work closely with faculty members to support and enhance their research.
Dr. Craveiro Salvado is currently the Director of Operations and Research at the Li Ka Shing Institute of Virology in the Faculty of Medicine and Dentistry at the University of Alberta. She oversees a multi-million dollar operation focused on supporting research aimed at discovering new methods to prevent, treat, and cure virus-related illnesses to reduce the burden of viral disease on human health. 
For her doctorate in Immunology from the University of Alberta, Dr. Craveiro Salvado studied the molecular requirements for innate immune cells to respond to virally infected or cancerous cells, a field she is still active in. Most recently, she was a key architect of a historical multimillion dollar grant received by the University of Alberta focused on the development of a vaccine and therapeutics pipeline in Alberta.
Dr. Craveiro Salvado is a passionate and award-winning educator with over 20 years of experience in various areas, including biological and health sciences, as well as English as a second language. 
Please join us in congratulating Dr. Craveiro Salvado and giving her a warm welcome to CUE!