Go back to news
App Development & Commercialization Workshop Series
Posted on: Jan 8, 2020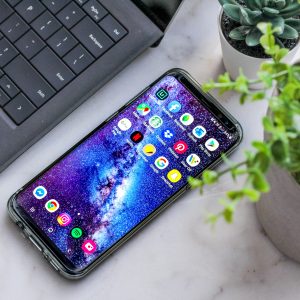 We are excited to offer this new series of workshops which are aimed to connect CUE members with experts in the app development and commercialization industry.
The sessions are Q&A based and set up in a friendly manner, so come ready with your questions related to app development and commercialization, or share your experiences!
The workshops are open to all CUE members – students, staff, faculty and recent graduates. You can drop-in/out throughout the hour.
Round Table 1: App Development and Commercialization
Friday, 24 January 2020

11:00 am – 12:00 pm Room AW125

Students are invited to join us for a casual discussion with Greg Burlet, Founder of

Frettable

, the app that turns your music into sheet music! We'll talk a bit about what Frettable does and dive into the process behind developing and commercializing an app.

RSVP

here
Round Table 2: Mobile App Security
Tuesday, 28 January 2020
1:00 pm – 2:00 pm Room AW125
Students are invited to join us for a casual discussion with Niels Hansen, CTO of coParenter. This app-based company helps separated, divorced, and never-married parents communicate, manage, and organize everyday coParenting responsibilities. We'll talk about what coParenter does and discuss the ins and outs of security for mobile apps.
RSVP here
Round Table 3: Copyrights – Identification, protection and commercialization
Date: 10 Feb 2020
12:00 – 1:00 pm Room AW125

Presented by Veronica Coronado, PhD. technology management officer, TecEdmonto

n
Speaker Bio: Veronica joined the Technology Management team at TEC Edmonton in 2011. Prior to her joining TEC Edmonton, Veronica worked for a local biopharmaceutical company where she received exposure to legal agreements, intellectual property protection, financial modeling, alliance management, market and patent analysis, and regulatory and clinical operations.  Veronica completed a BSc (Zoology) at the University of Lethbridge, as well as 2 years post-graduate studies (Biochemistry) and a PhD (Medical Genetics) both at the University of Alberta.
Participants in this workshop will learn about copyrights, how to identify them, legal rights associated with copyrights and some examples of copyright commercialization.
RSVP here
If you have any questions, please contact Dr. Isha Katyal, Manager, CIAR.