Go back to news
A Celebration for Dr. Ritz
Posted on: Nov 8, 2019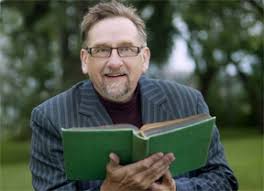 Theatre at CUE invites you to join friends, students, alumni and faculty in celebrating the career of Dr. Randy Ritz, professor, teacher, director, actor, mentor and bluesman.
Please join Dr. Ritz and us on:
Saturday, November 9
5:00pm to 7:15pm — Reception and presentation
Tegler Student Centre
Following the reception, we encourage guests to purchase a ticket and stay for the performance of the great classic of English comedy Blithe Spirit by Noel Coward, directed by Glenda Stirling. Tickets will be available for a discounted rate of $15.00 at the door. Curtain at 7:30 in the Al and Trish Huehn Theatre
RSVP to caroline.howarth@concordia.ab.ca
You can also contact Caroline if you would like to share a story at the event or assist with food or decorating.