Go back to news
2021 Concordia Symphony Concerto Competition for Concordia fellows
Posted on: Nov 17, 2021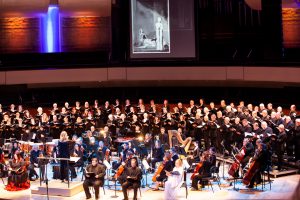 Concordia Symphony Orchestra (CSO) is proud to present the 2021 Concordia Symphony Concerto Competition for Concordia fellows. 
Registration
Registration opens: November 15 2021
Deadline for application: January, 15, 2022
There will be a non-refundable registration fee of $50.00 + GST ($52.50). Incomplete applications will not be accepted.
Competition Highlights:
There will be two rounds of competition: (i) an eliminatory round: video screening (pre-selection); (ii) final round (live auditions).
The winner will be awarded the opportunity to present a solo work with the orchestra as part of the CSO season
The winner will receive a competition honorarium in the amount of $1,000, kindly donated by the Alberta Chinese Cultural Society.
To register, please visit here
For more information, please visit here or contact: csocompetition@concordia.ab.ca
Photo by Tyler Baker Photography