Go back to news
2020 Pension Statements Now Available
Posted on: Jun 25, 2021
Human Resources is pleased to advise all applicable permanent CUE employees that your 2020 Pension Statements are now available through your myAvanti account at https://myavanti.ca/Concordia.
Applicable employees include any permanent staff or faculty members that have previously contributed to Defined Benefit (DB) or Defined Benefit/Defined Contribution (DB/DC) split pension plans. 
To access your statements in myAvanti, log in to the Employee Self-Service, select the Personal tab in the top ribbon, then navigate to Employee Documents.
** If you do not remember your myAvanti password, please use the "myAvanti Resetting Your Password" document located in Alfresco**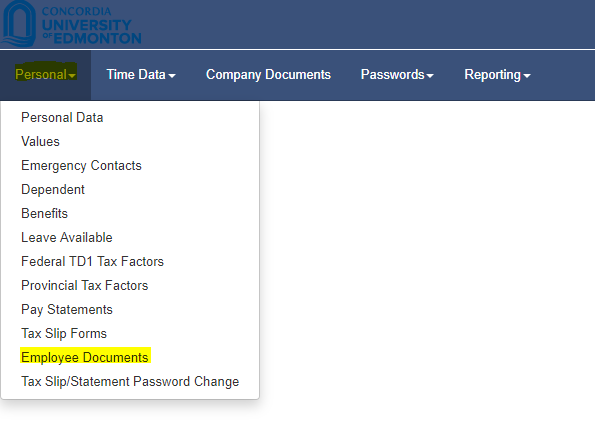 Please note 2020 Pension Statements paper documents will not be delivered to employees.
Any inquires can be directed to Human Resources at:
hr@concordia.ab.ca
+1-780-479-9213