Go back to news
CUE Library's 2018 Student Satisfaction Survey Results
Posted on: May 29, 2018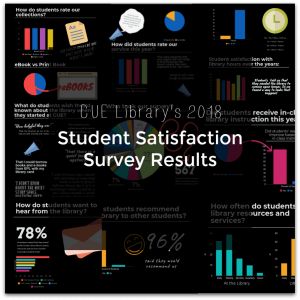 Every year CUE Library asks students to rate their level of satisfaction with the library's collections, services, and spaces.
Student feedback is an important component of the library's collection development, facilities planning, hours of operation determination, as well as the implementation of new service strategies.
For a detailed view on what students have to say about CUE Library check out this infographic.