Go back to news
2016 Alberta Teachers' Association Student Local Conference
Posted on: Oct 5, 2016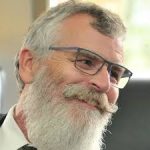 Student Local representatives from Education programs across Alberta gathered at the Alberta Teachers' Association's (ATA) headquarters (Barnett House) for the 2016 Student Local Conference on September 23rd and 24th. Caitlin Krieger, Domonic Lodge, Melissa Laffin, Aalia Shariff, Megan Schmidt, and Patricia Schemerhorn represented Concordia University of Edmonton's Student Local No. 6, and participated in discussion topics such as Public Relations and Social Media, Student and Staff Privacy Boundaries, Professional Development Opportunities, ATA Services and Supports (e.g., the underused library), and Current Issues in Education.
Representatives also broke into small-group sessions for deeper discussions of each member's role in their Student Local. This informative event provided students the opportunity to learn about diverse topics affecting Education today, and to establish deeper relationships with the ATA.
In their words: As Concordia University of Edmonton Education students, we are fortunate to attend this annual event, and to be student members of an organization like the ATA, which has inspirational leadership and values the profession and practice of teaching. Concordia's Education Students' Society (ESS) looks forward to working closely with the ATA for future events such as the ATA Specialist Council Carousel that we are hosting in the Ralph King Building on Saturday, January 14th 2017.