Go back to news
Welcome to Concordia, Kirsta Poffenroth!
Posted on: Jan 3, 2022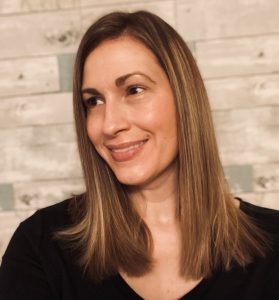 Please join the Marketing and Communications team in welcoming Kirsta Poffenroth as CUE's new Marketing Specialist!
Kirsta comes to us from Postmedia Solutions – the marketing and advertising division of one of Canada's largest media conglomerates – where she has worked for the past 11 years. In her most recent role with Postmedia, media strategy, she was responsible for planning, delivery, and evaluating holistic marketing strategies for businesses and organizations across a variety of verticals. She's now excited to join Concordia's Marketing and Communications team where she will help support CUE's strategic plan activities through marketing strategies aimed at building and promoting CUE's image, brand, reputation, and programs.
When not strategizing and analyzing, Kirsta likes to get crafty; her latest hobby is lap loom weaving.
Welcome, Kirsta, to Concordia University of Edmonton!